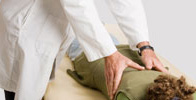 Your Fayetteville Chiropractor
Choosing the right Chiropractor is an important choice to make. Dr. Phung and his staff are trained on the latest chiropractic treatments & technologies...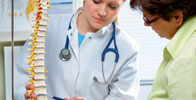 Safe & effective Chiropractic
Chiropractic care is a safe, effective and natural approach to managing pain and other health related issues. We invite you for a complimentary, no obligation consultation today.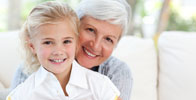 Live Better Today!
Enjoying a long and healthy life is important to everyone. Chiropractic care unlocks your body's true potential and natural healing process to ensure your life is a healthy life.
Fayetteville Chiropractor
Thank you for visiting the website of Fayetteville Chiropractor Dr. Henry Phung and New Hope Chiropractic Clinic - a professional Fayetteville chiropractic clinic. In practice as well as online, Fayetteville Georgia 30214 chiropractor Dr. Phung strives for excellence through superior patient treatment, education and satisfaction.
We blend the hands-on natural modalities of spinal adjustments, Chiropractic Care with Reflexology, and Whole Body Swedish Massage Therapy. Our Naturopathic Doctor will teach you about herbs, weight reduction, diets, Yoga and the Tibetan Rites, homeopathic remedies, the healing properties of foods, and nutritional supplements.
WHAT DOES NEW HOPE CHIROPRACTIC CLINIC SPECIFICALLY OFFER?
If you were new to our website, please feel free to learn about chiropractic wellness and the services we are about to provide you and your loved ones. If you're interested in starting your new journey with chiropractic and/or naturopath toward wellness, I sincerely invite you to discover how we may be able to help you with safe and natural preventive method and treatment.
Thank you for visiting our website today. I look forward to meeting you and each of you and seeing how we can help you to achieve your individual health goal.
WHO ARE WE?
Providing the best quality care and the latest health education to our patients is the core value of our practice. The concept of health and wellness is more than the notion of being free from pain. The slightest misalignment of your spine may place pressure on your nerves, creating dysfunctions and discomfort in the spine and joints which contributes to the development of symptoms. When damages are caused by repetitive stress, overuse, and/or injury, spinal nerves may be impeded resulting in the lack of flexibility, strength, and endurance; and ultimately, your performance may be affected.
At New Hope Chiropractic Clinic (NHCC), we believe that the body has the innate potential to heal and maintain itself if given the right functional tools. Our philosophy is based on a belief that we do not disturb the body if she does not need help at the moment; however, if she does, it is our solemn duty to enhance and facilitate the body's innate potential for vitality, vibrant health, and a productive life. We view our patients as part of our extended family. When you laugh, we laugh; when you hurt, we hurt.
Our wellness approach is designed to look for underlying causes of any disturbance or disruption and make the appropriate adjustments to create optimum health. Our unique treatment protocol is customized to meet the health goals of the individual whether an adult, child, or the elderly. Our goal is to minimize your pain experience and remove nerve interference or vertebral misalignment resulting in a better mental, emotional, and physical state of well-being. Our mission is to help you return to your peak performance in both play and work in a minimum amount of time and at an affordable price.
ARE YOU PASSIONATE ABOUT LIVING A HEALTHY LIFESTYLE AND DO YOU DESIRE TO RECOVER YOUR HEALTH THROUGH NATURAL HEALING?
New Hope Chiropractic Clinic invites you to join us in the search for natural and safe self-empowering alternatives while showing you the simple truth: the body is innately designed to heal itself. Come and learn with us!
Within our website, Fayetteville and surrounding area residents will find all types of health and wellness related information including information about our office and services, chiropractic, back and neck pain, work and auto injuries and much, much more.
We hope you enjoy the information within and share it with others. Again, thank you for visiting www.fayettevillegachiropractor.com and remember to come back often.
Yours in health,
Dr. Henry Phung, D.C.
Chiropractor